Fàilte!
Welcome!
2016 Ball and Workshop is now history. Thanks to all who helped and participated.
Who are we?
We are the dancers of the Royal Scottish Country Dance Society, Medicine Hat Branch (also known as the Medicine Hat Scottish Country Dancers).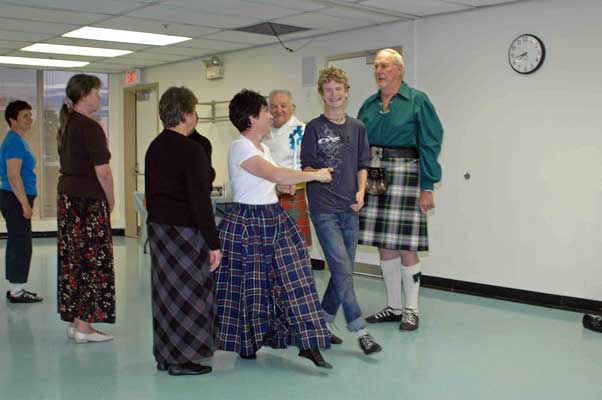 FUN! GREAT EXERCISE! SOCIAL!
Try something new! All welcome! No partner required.
For more information, contact Eric or Elizabeth Kean, 403-527-4708 or Jennifer Sissons 403-526-3140.
Weekly Classes: Wednesday, 7:00 p.m. September to May, at the Cultural Centre, CC186. Classes are done for the summer. Our fall dancing will start up on September 7, 2016.
Annual Membership:
Includes instruction and membership in the Royal Scottish Country Dance Society and semi-annual periodical. It also includes partial financial support to attend approved out of town workshops.
Single membership is $60
Member and spouse is $100
Youth (12-17) is $25
Young adult (18-24) is $35
Only requirement: flat, comfortable shoes.
What is Scottish Country Dancing?
Scottish Country Dancing is a very old form of social dancing, once common across Europe but preserved in Scotland into modern times. Some aspects of Scottish Country Dancing form the basis of square dancing in North America.
We have an ongoing program of instruction in Scottish Country Dancing, regular social activities, and an annual Ball and Workshop. Whether you have never danced before or are an experienced Scottish Country Dancer, you are welcome to join us.
Our 40th Annual Workshop, Banquet and Ball was held at the Medicine Hat Lodge at the end of October 2015. See you at our 41st anniversary workshop and ball 28-30 October 2016!
There are no strangers here, just friends you haven't met.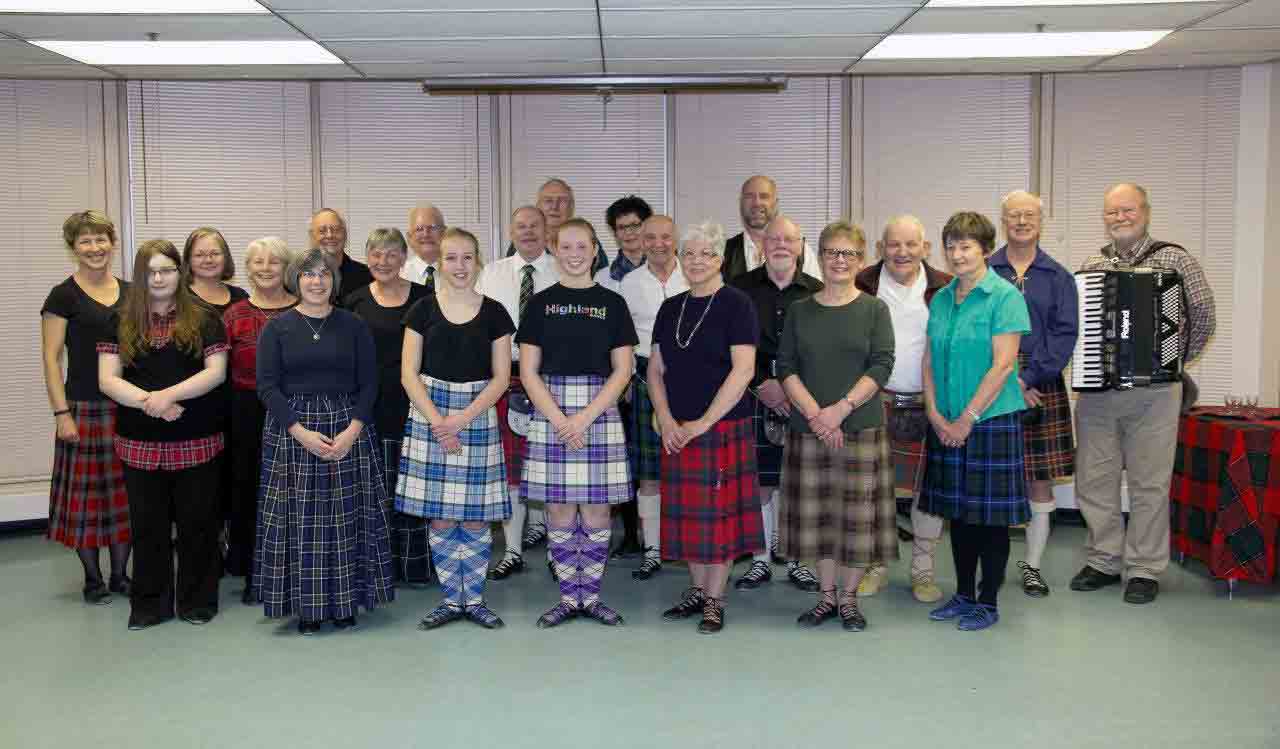 Where is Medicine Hat?
Medicine Hat is located in the south-eastern corner of Alberta, Canada.