CLASSES
"A bheil sibh 'g iarraidh a dhanns?"

(pronounced: uh vil shiv geeurry un gha ooss?)
or, in English, "Would you like to dance?"


Have fun while getting exercise in a social setting
Try something new! All welcome! No partner required.
We are almost done for the season but come on out and learn more at our first class in September.
For more information, contact Eric or Elizabeth Kean, 403-527-4708 or Jennifer Sissons 403-526-3140.
Only requirement: flat, comfortable shoes.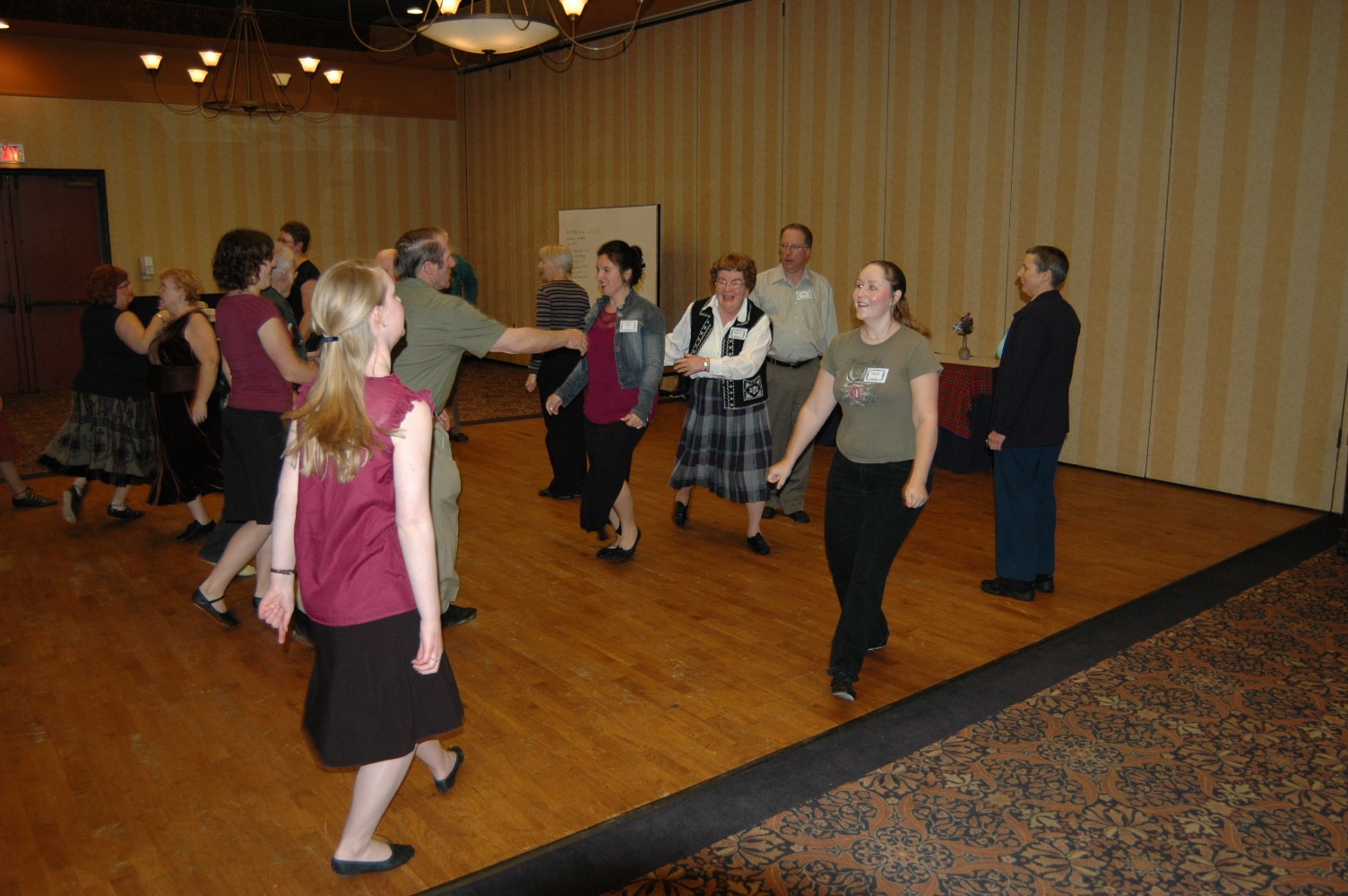 Weekly Classes
Weekly classes 7:00 - 9:00 p.m., Wednesday evenings in Room CC120 Cultural Centre, 299 College Dr. S.E., Medicine Hat. Classes are done for the summer but start again on Wednesday, 6 September 2017.
The focus for this class is learning technique and the new dances that you might encounter at various workshops. Whether you have a good base knowledge of the steps and formations or you are just learning, this class will help you become familiar with a wide variety of dances. This class has a social atmosphere where learning is fun!
Try it out before you join! For more information on this class, please contact Elizabeth or Eric Kean at (403) 527-4708.